BN Vitamin/Pill Box
FULLY SEALED
Prevent your vitamins from damaging
DOUBLE LOCK FEATURE
Keep all your medicine in one place
6 COMPARTMENTS
Separate compartments for different vitamins
For bariatric patients, maintaining a healthy lifestyle is of utmost importance. From exercise to a healthy diet to keep the mind sharp, contributes to a healthy routine—one of the essential steps in managing medication remiges that are at times quite complex.
Using a vitamin pill box can simplify this process and ensure your medications are taken on time every day. It's a medication management solution that gives independence to your everyday routine while keeping you aware that your medications can be taken at the proper time and dosage.
While medication can ease pain and relax a rushing mind, it comes with responsibility. Taking the proper medication at the right time is hard.
Adding in factors like multiple pill bottles, missed doses, and sorting your pill box according to the appropriate schedule can contribute to medication errors.
Keep your pillbox visible and accessible to help you remember to take your vitamins.
Gather all of the medications you take.
Read the instructions on the bottles and write a list of how many doses you need a day.
Fill your pillbox following the list you wrote.
Check to see if you will be out of medications next time you refill your pillbox.
Always keep your vitamin containers pill boxes out of reach of children.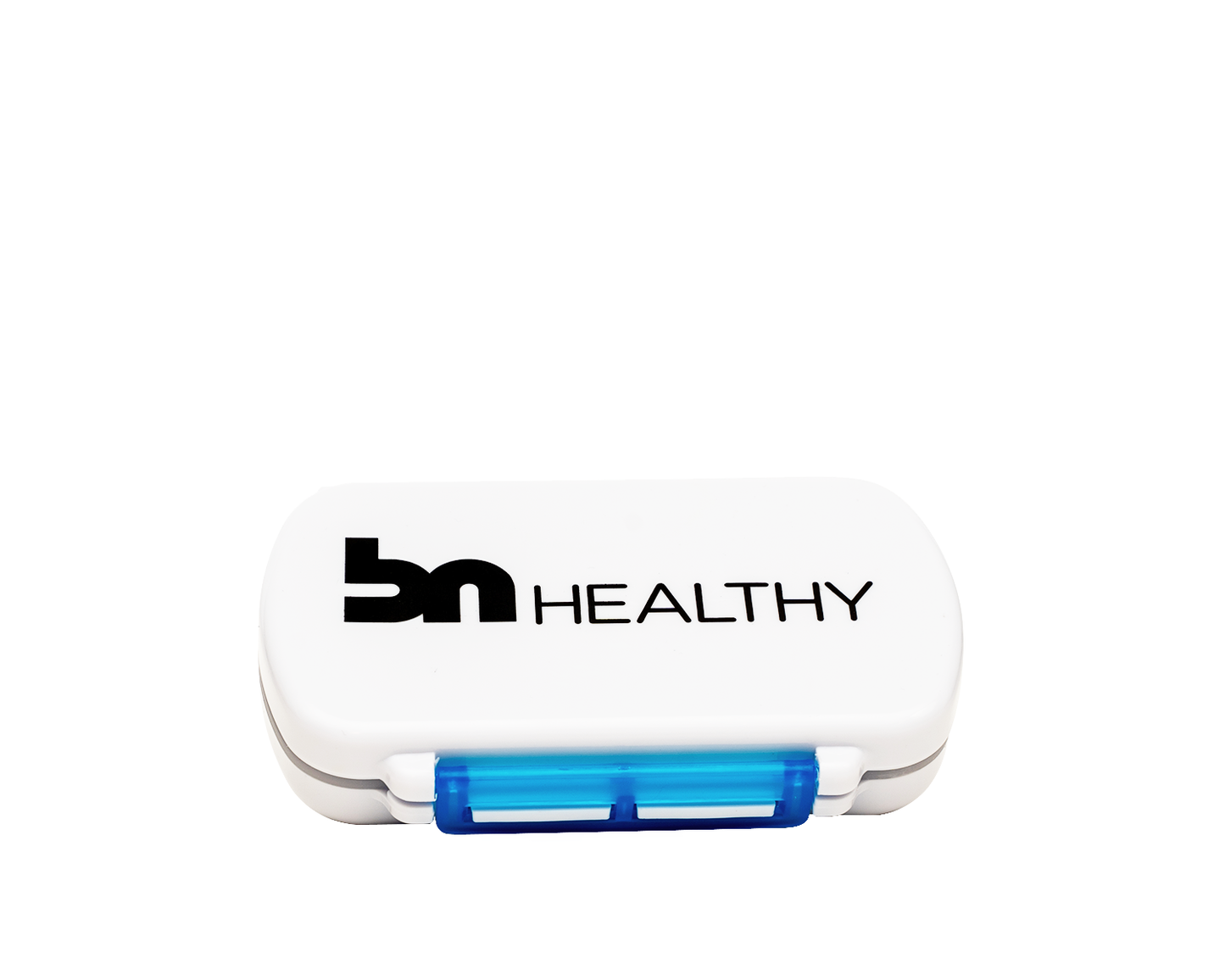 Carefully formulated to target your concerns.
Improved Medication Adherence
Using a pillbox will help ensure you take your vitamins and minerals daily.
Serve as a Reminder
Everyone gets involved in daily activities, and forgetting medicines is common. The best practice is to use our pillbox.
Easy Organisation
Efficiently organises and sorts your medicines based on your daily requirement, reducing the stress of checking if you have taken your medication or not.
We know how important it is to live a whole and happy life.
Using your pillbox enables you to spend more time doing the things you enjoy and less time worrying if you've taken your vitamins or not.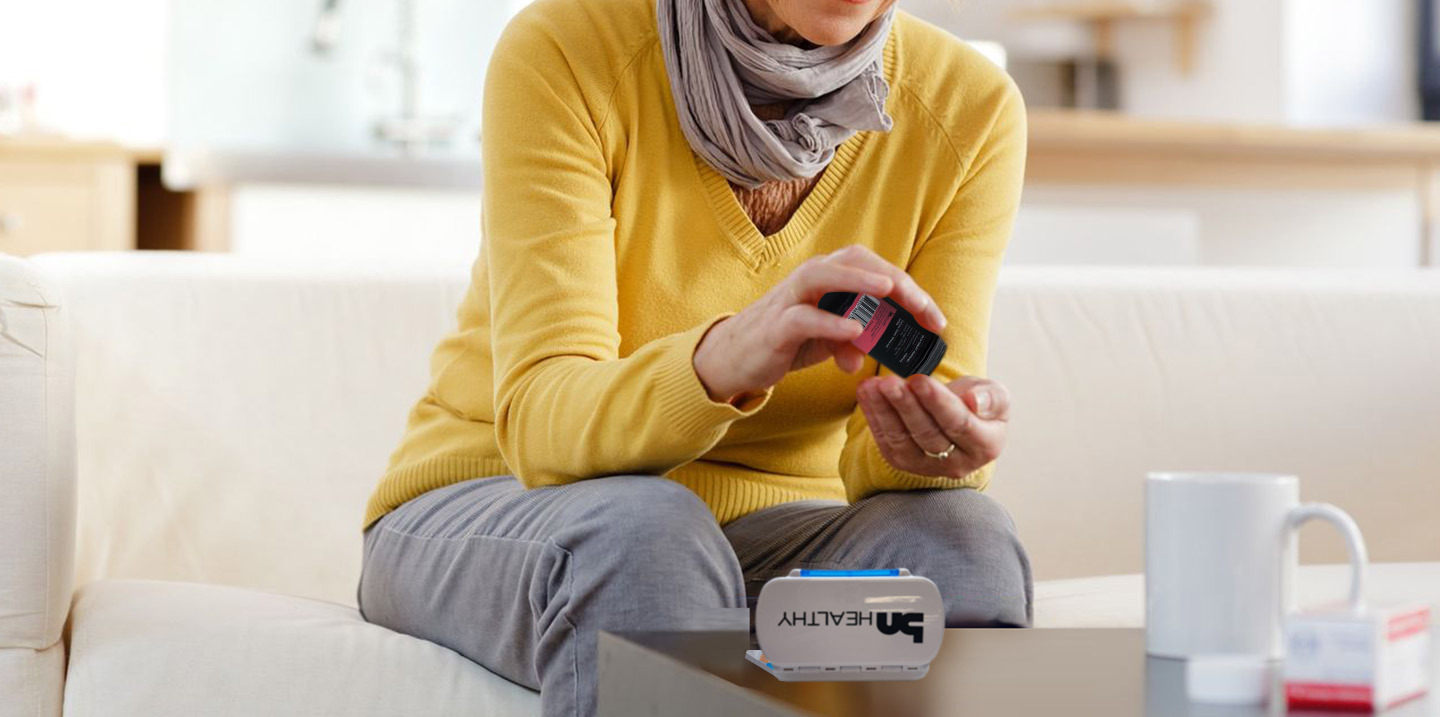 Frequently Asked Questions
Our Qualified Nutritionists are here to help you make the best choice when it comes to you and your health.
Length: 12cm | Width: 7.5cm | Height: 2.5cm
Your BN Healthy Pill Box can fit perfectly in your purse, pocket, or bag.
Yes, you can put gummy vitamins in a pill box. As a general best practice, gummy vitamins should be stored in a cool and dry place. If they are placed in a storage area that is too hot or humid, the product could soften and become stickier over time.
Yes, only put the vitamins you take on a schedule in your pill box.
They can hold the doses of your medications for up to 14 days.
Our pillbox has been designed so your vitamins will not spill out and stay dry in even a harsh outdoor environment. It's carefully crafted so your vitamins won't break even if mishandled.
100%
of reviewers would recommend this product to a friend