BN Ankle Brace Compression Support
SOLUTION FOR
Support and stabilise the ankle tendons/joints
Give your ankle the care it needs with our Ankle Brace Support for ultimate support. The breathable ankle support is a great option whether you're running, jumping around on the court or just feeling the effects of being on your feet at the end of the day.
The ankle support with built-in compression provides the support you need to provide some stability, but still ensures the ability to move freely, The lightweight knitted fabric is breathable, and wicks moisture away from your skin, keeping you clean and fresh throughout the day.
Premium Quality Measures
Fully elastic, breathable fabric offers the right level of compression for supporting stability, without total restriction.
Frequent cleaning for your ankle brace is essential as it is directly worn next to your skin
It can be cleaned with a washcloth and mild, soapy water.
Ensure all soap residue is removed and the brace is completely dry before reapplying.
A hairdryer on a cool setting can be used to help dry the brace.
Wash and rinse thoroughly if exposed to saltwater.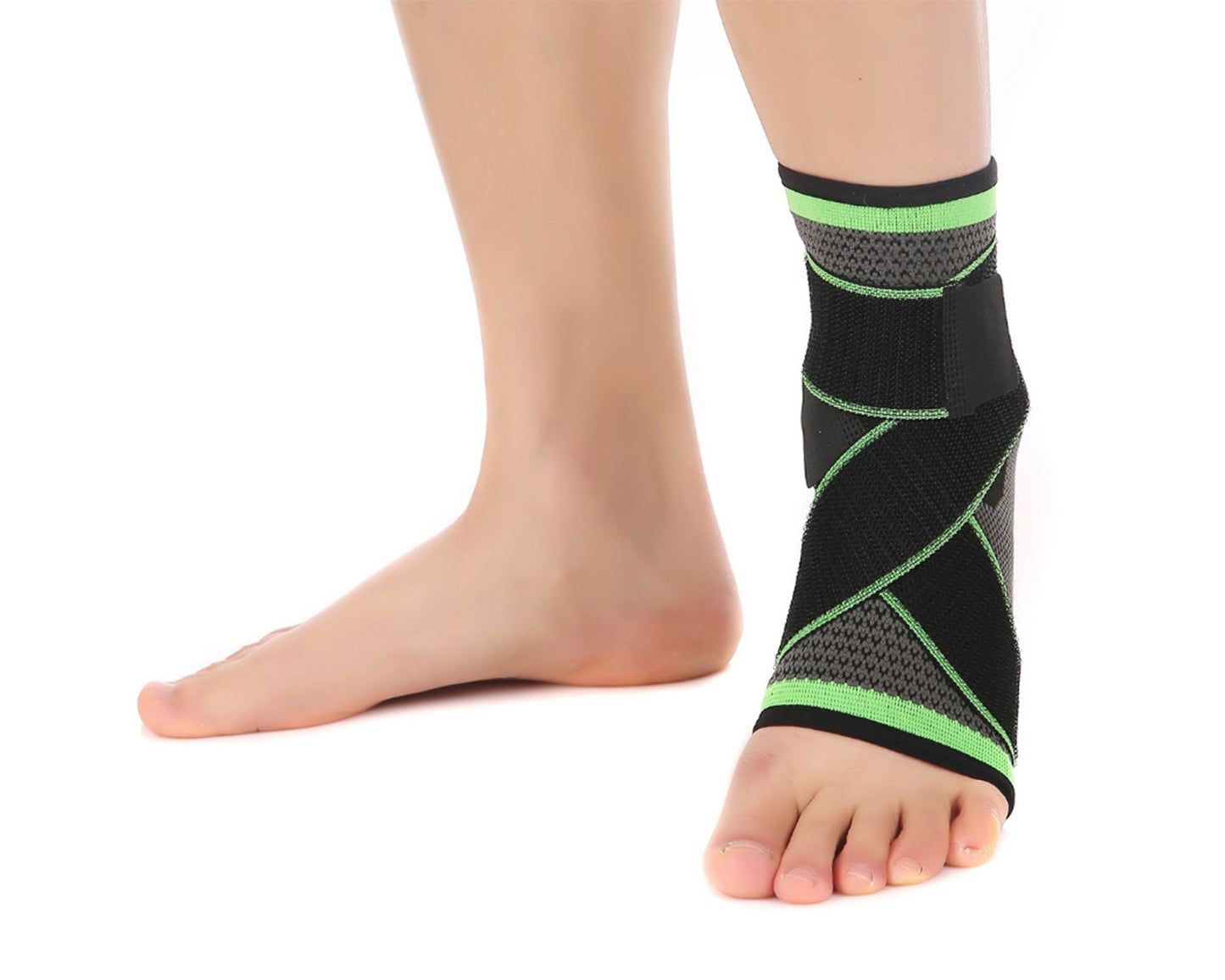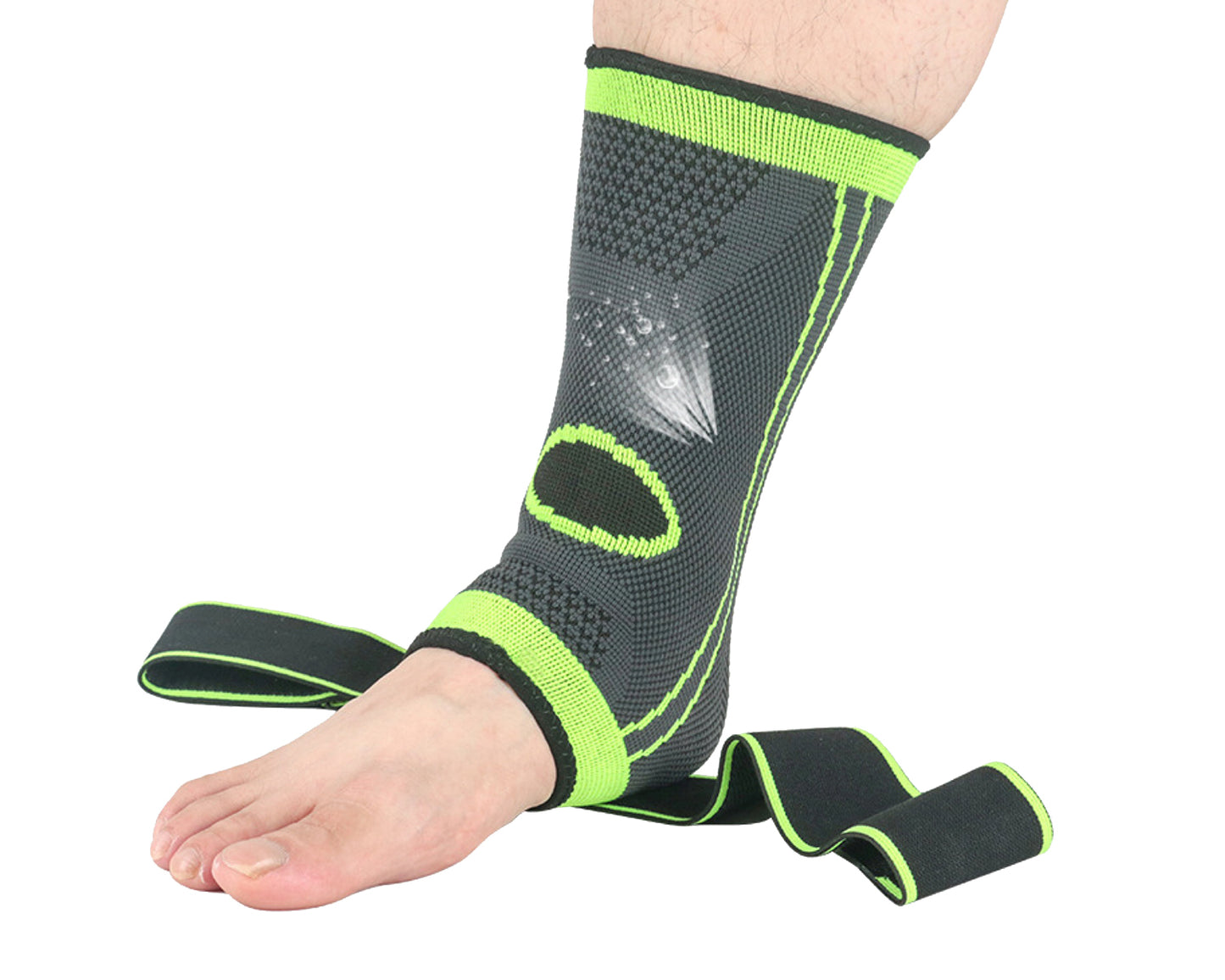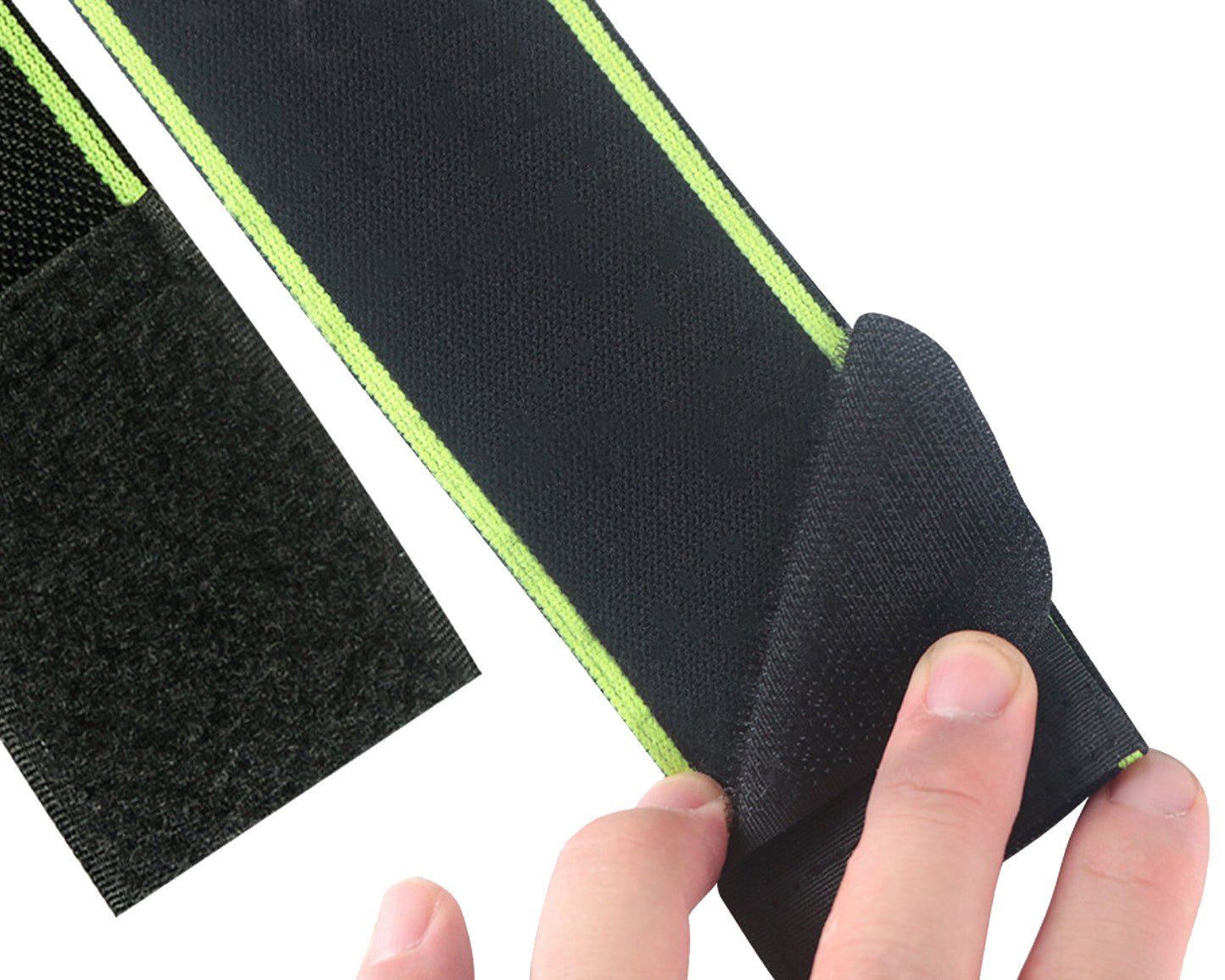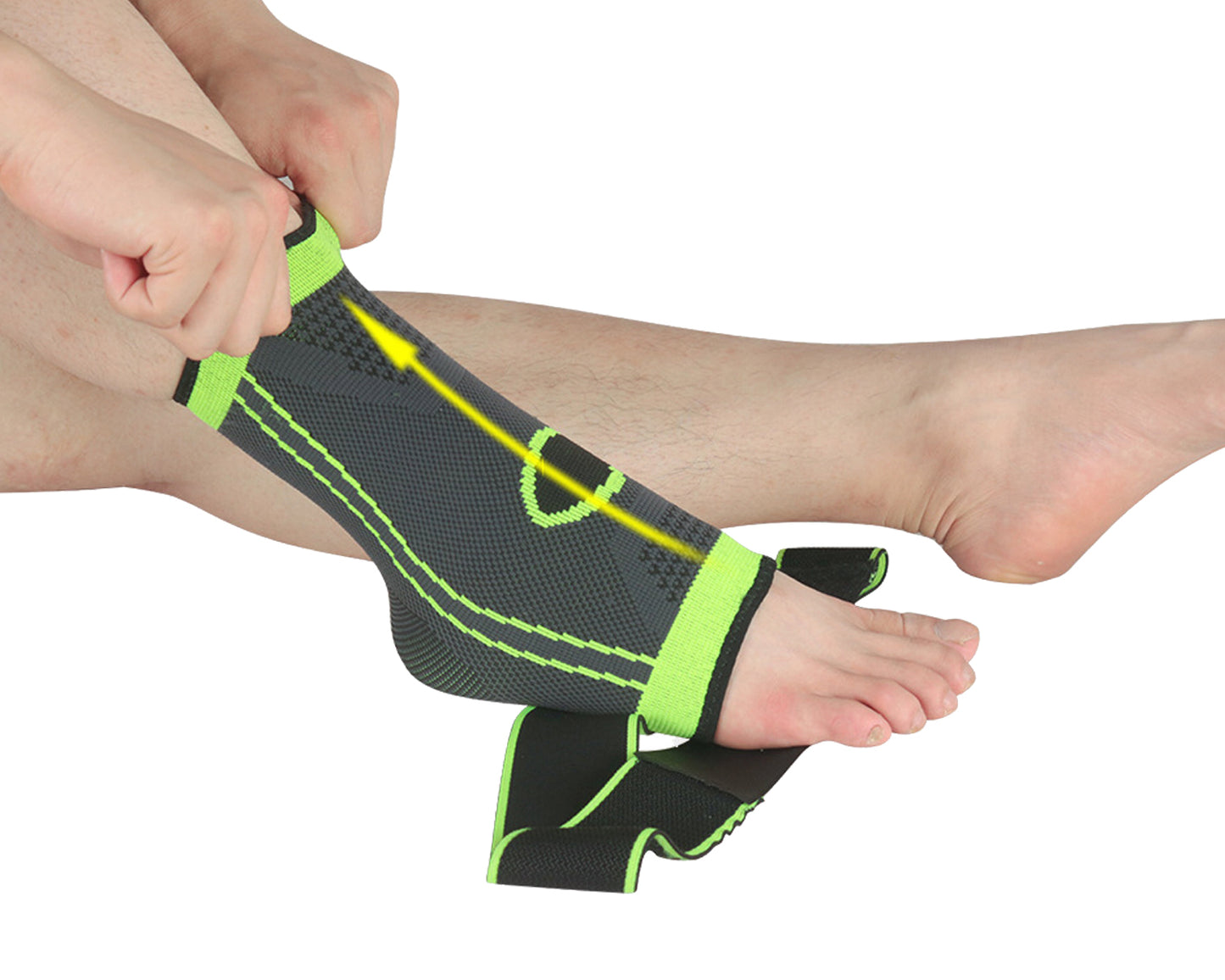 Frequently Asked Questions
Our Qualified Nutritionists are here to help you make the best choice when it comes to you and your health.
An ankle brace is firmly recommended if you are experiencing ankle pain or sprain instability. The ankle braces can also be worn to prevent injury and for those who need extra ankle stability during movement.
An ankle brace supports and stabilises specific areas of the ankle; the mount secures pain relief at levels of movement. Our ankle brace provides medical-grade compression to keep the surrounding muscles.
Commonly, it's recommended to wear the brace until you have entirely recovered from your injury and are experiencing no pain in the ankle. However, we recommend wearing an ankle brace for injury prevention during exercise or any strenuous movements.
For some who experience constant pain, such as ankle arthritis, an ankle brace should be worn to support pain and swelling.
1. Put on the ankle sleeve, ensuring the straps face the bottom of your feet.
2. Hold both straps up.
3. Cross both straps around your ankle and the top of your foot.
4. Bring the straps towards the back of your foot.
5. Cross both straps around the back of your foot.
You can wear your ankle brace comfortably under your socks and shoes.
100%
of reviewers would recommend this product to a friend