August 2021
Brittany Cheel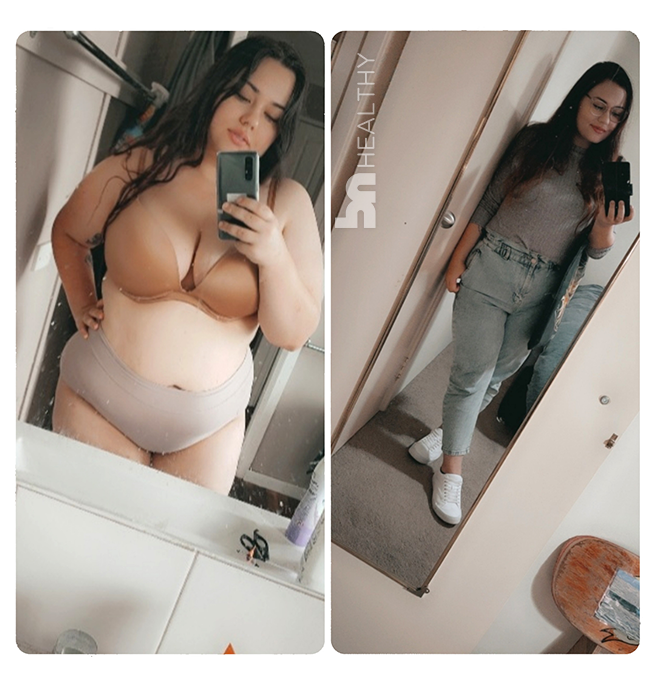 1. What made you decide to have WLS surgery?
I was diagnosed with a number of chronic health conditions in my twenties including endometriosis, fibromyalgia, interstitial cystitis, chronic fatigue and benign intercranial hypertension. Living became increasingly hard as I have always been a hard worker and always on my feet. At 25 last year and the possibility of loosing my eyesight from the benign intercranial hypertension I got to the point where I had enough of trying every diet under the sun, trying to exercise to the point where I was exausted and sleeping every chance I got and finally decided to put myself first.
2. What was your weight prior to your WLS, and... What's the goal?
Start weight: 130 kilos Current Weight: 86 kilos Goal: 80kgs.. so close!
3. Did you get to the weight you wanted?
Almost! I never thought to my wildest dreams I would get to the point I am now though!
4. How do you feel now that you have had the surgery?
I feel amazing, beautiful, confident, young, vibrant, happy, overwhelmed and everything in between!
5. Were there any problems along the way?
I did have a bit of nausea at the start of my surgery. Other than that just hair loss which I am experiencing at the moment but I know it is all normal.
6. Would you do it again now that you know what you know?
Yes! Absolutely. I was so terrified to have the surgery so now it's done I would definitely do it again. I only wish I had done it sooner.
7. What are some of the inspiring things you can think of that you have noticed along the way?
I have reduced my benign intercranial hypertension by 95 percent and have no concerns about my eye sight. My overall health has dramatically increased to the point where I have the energy to enjoy the gym again. I am no longer taking any prescription medications compared to before the surgery. I even went bunji jumping a few weeks ago! I am feeling like a 26 year old should.
8. Did you have some happy unexpected surprises?
Learning to celebrate every milestone. Having the surgery has definitely helped me taught myself to acknowledge milestones and achievements. I have learnt to love myself again - and although loosing weight has been a huge part of that. It is when you take the time to put yourself first where that love and self care comes from. Anyone can put themselves first.. it's time you do too!
9. What advice do you have for anyone preparing for surgery?
Talk to others who have gone through the surgery. Do not talk to others that haven't. There is a lot of people out there who have opinions on the surgery, your health, weight and lifestyle. If they haven't had the surgery, surround yourself with people who are willing to learn about it with you along the way. It will be a big help. Go in with a achievable goal and change it as your progress goes along. Don't just pick a weight that you think you want. Because when it comes down to it when your body changes you will too.
10. What is the one very best thing that has resulted from your surgery?
Other than my health and appearance it's always the small things with me . I had a small moment of joy that I will never forget (and it's about something so simple). I got on a plane about a month ago which was the first time since after the surgery. For the first time in my adult life I felt confident in flying and sitting in an airplane seat without having to wear a seat belt extender and feeling like my body touches someone else. I love being about to cross my legs! The hardest part has been people and their opinions who haven't had the experience and shortcomings prior to the surgery. However I have surrounded myself with positive people and changed my life according to a healthier happier life.