April 2022
Weighing up the Facts: Preventing/Reversing Weight Regain After Weight Loss Surgery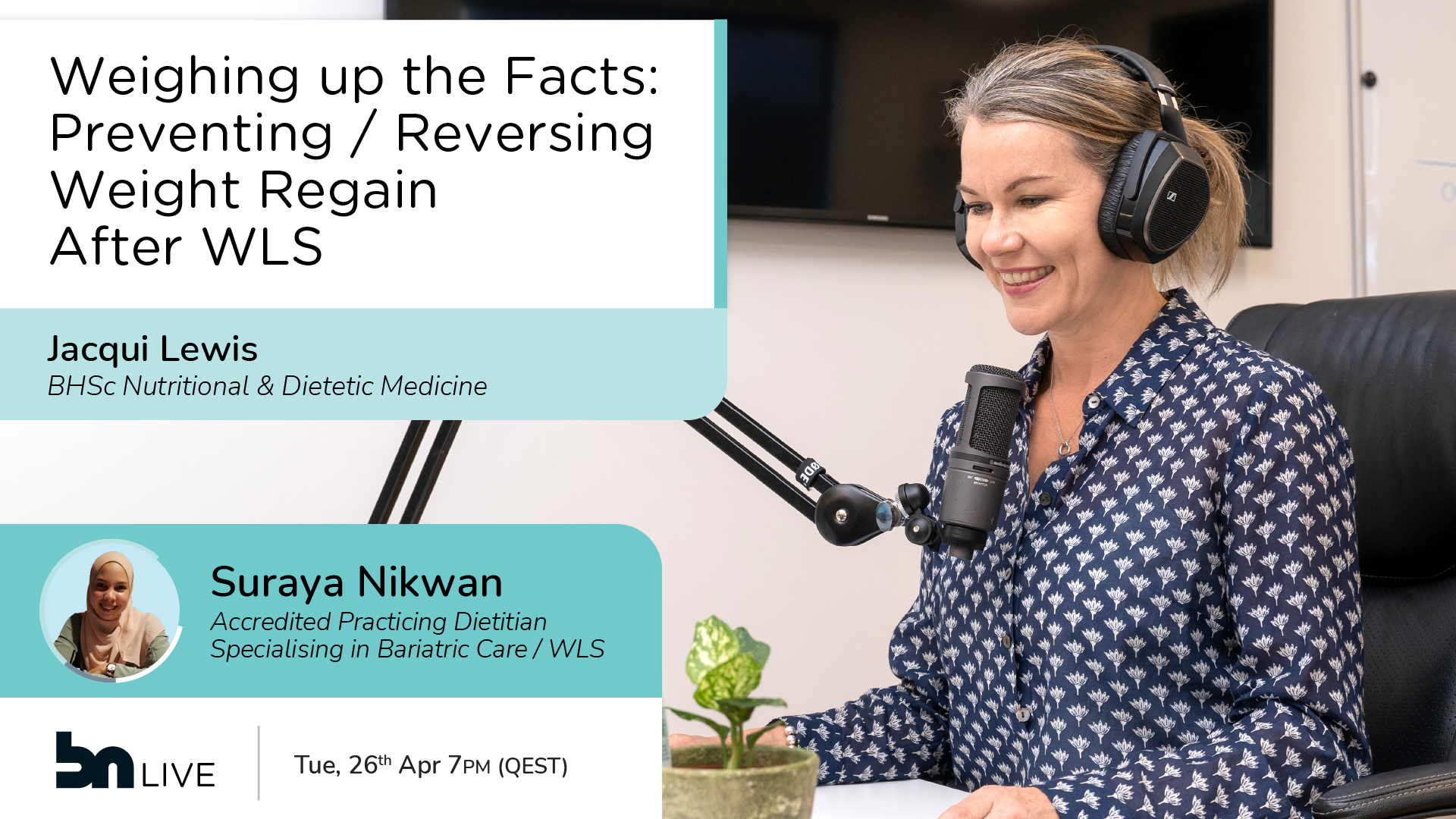 Watch our recent LIVE event with Suraya Nikwan below, providing us with the understanding and practical tools to recognise and prevent weight regain.
Jacqui and Suraya explored:
How does weight regain occur after Weight Loss Surgery?
What happens if I regain the weight?
How do I know if it's the 'normal' weight I'm gaining?
Takeaway tools for prevention
Suraya's new online course