BN Chews Iron-Free - Chewable Multivitamins
HI-STRENGTH
Complete with 26 vitamins & minerals
IRON & RETINOL FREE
Comprehensive support without iron and retinol
REMEMBER
Always read the label and use only as directed

FREE shipping Australia wide on orders over $80.
Same-day shipping for all orders placed before 2pm on weekdays.
We know you're busy, and some days it's hard to fit everything in - including your daily nutrients to keep you firing on all cylinders.
BN Iron-Free Chews are easy-to-take, tasty multivitamins containing Vitamins B12 and other key nutrients such as Calcium and Vitamin D.
BN Chews may maintain healthy levels of these nutrients when taken as directed.
Trust that our great-tasting chewable multivitamins will support your nutritional needs when your dietary intake is inadequate, or demands are elevated.
With 27 essential vitamins and minerals supporting
General health and wellbeing
Hair, skin and nail strength
Energy production
Metabolic rate
BN Iron-Free Chews are your complete chewable multivitamins to support your
Immune system
Energy production
Healthy blood cell production
Cardiovascular health
Key ingredients in our tasty chewable multivitamin tablet will support healthy bones, encourage support of the nervous system and also support general mental well-being.
BN Iron-Free Chews are available in 3 great flavours, our original Orange, Zesty Vanilla Lime, and Iron-Free Wild Berry Chews.
When taken as directed, the two-a-day dose for adults will encourage healthy hair, skin and nails and support the metabolism of carbohydrates and proteins.
BN Iron-Free Chews will also maintain healthy blood glucose and muscle function.
Chewable Iron-Free multivitamins are built to effectively deliver vitamins and minerals in a soluble, tasty tablet you'll enjoy having as a part of your daily healthy lifestyle regime.
Get the most out of every day with BN Iron-Free Chews Multivitamins, made with high-grade forms of key nutrients to support your general health and well-being - Every Day!

Each tablet contains:
Betacarotene

2.1mg
Ascorbic acid (Vitamin C)

60mg
Colecalciferol (Vitamin D3 500IU)
12.5mcg
d-alpha-Tocopheryl acid succinate (Vitamin E 15IU)

12.4mg
Thiamine nitrate (Vitamin B1)

5mg
Riboflavin (Vitamin B2)

5mg
Calcium pantothenate
Eq. Pantothenic acid (Vit B5)

5mg
4.6mg
Pyridoxine hydrochloride
Equiv. Pyridoxine (Vit B6)

790mcg
650mcg
Mecobalamin (Co-Methylcobalamin) (Vitamin B12)

125mcg
Cyanocobalamin (Vitamin B12)

125mcg
Nicotinamide (Vitamin B3)

25mg
Molybdenum (as molybdenum trioxide)

37.5mcg
Inositol

10mg
Selenium (as selenomethionine)

15mcg
Magnesium (as heavy magnesium oxide)

52.5mg
Iodine (as potassium iodide)

75mcg
Copper (as cupric citrate Hemipentahydrate)

375mcg
Zinc (as zinc amino acid chelate)

7.5mcg
Folic Acid

250mcg
Manganese (as manganese amino acid chelate)

1mg
Chromium (as chromic chloride hexahydrate)

35mcg
Chromium (as chromium picolinate)
25mcg
Total Chromium
60mcg
Choline bitartrate

2.5mg
Calcium
150mg
Biotin

150mcg
Take 2 BN Chews Iron-Free per day with meals, or as directed by your healthcare professional.
Always read the label and follow the directions for use.
Allergens: Contains sugars, soya bean products, sulfites, phenylalanine and suclarose.
The recommended daily amount of Vitamin A from all sources is 700mcg retinol equivalents for women and 900mcg for men. When taken in excess of 3000mcg retinol equivalents Vitamin A can cause birth defects.
If you are pregnant or considering becoming pregnant, do not take Vitamin A supplements without consulting your doctor or pharmacist.
Vitamin and mineral supplements should not replace a balanced diet.
Contains selenium which is toxic in high doses. A daily dose of 150mcg for adults of selenium from dietary supplements should not be exceeded. If symptoms persist, talk to your health professional.
Do not use if seal is broken or missing.
Store below 25 C.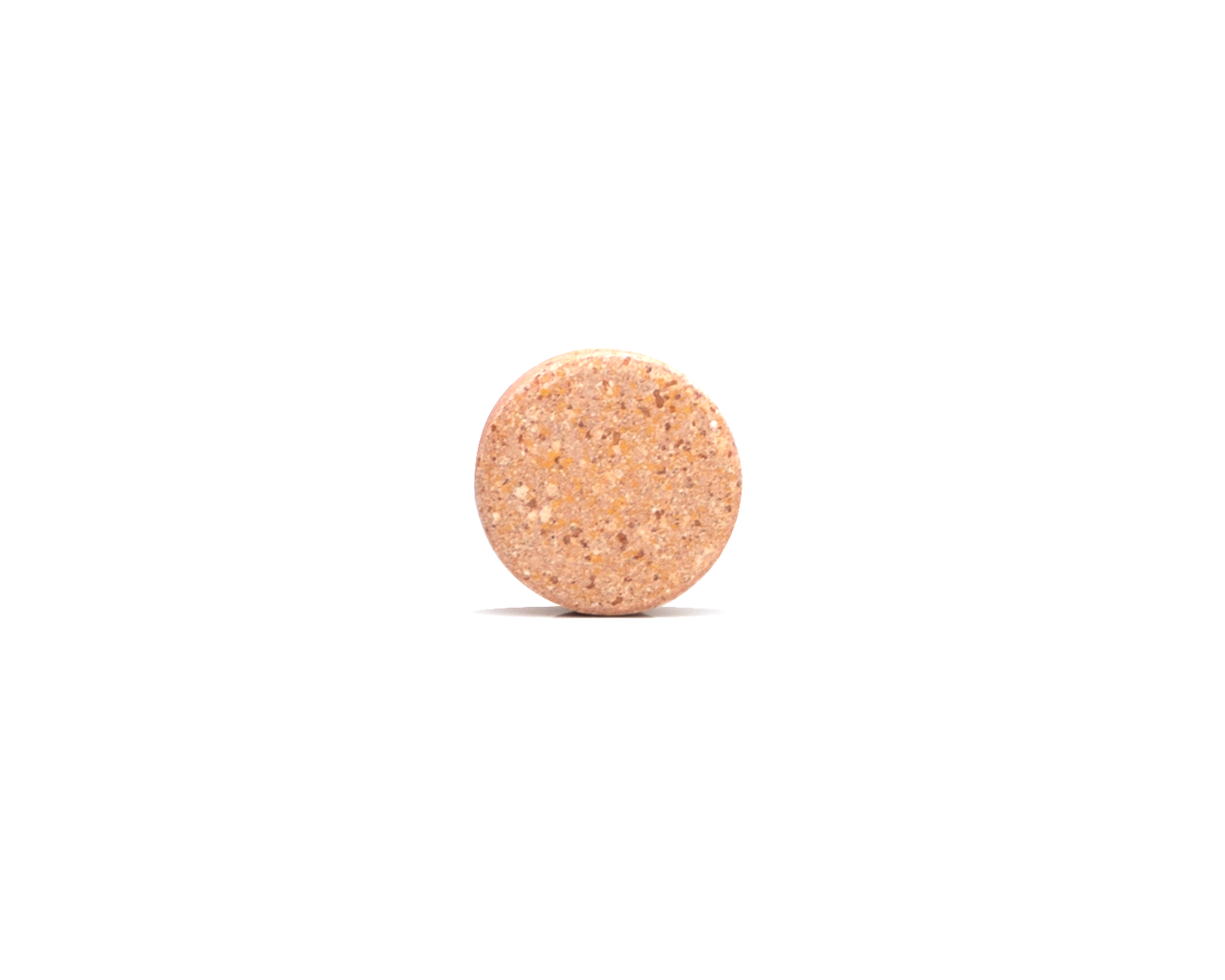 Iron-Free
BN Chews Iron-Free is the perfect solution when you need a comprehensive multivitamin but do not need iron.
It's also great for those who want to take their iron supplement separately or have an iron-related condition like Haemochromatosis.
Energy & Immunity
Vitamin B12 supports immune system health and promotes energy production.
Hair, Skin & Nails Support
Nutrients such as zinc, vitamin C and vitamin A promote healthy connective tissues and hair and skin.
Frequently Asked Questions
Our Qualified Nutritionists are here to help you make the best choice when it comes to you and your health.
If you need to take additional iron separately, reduce iron from your regular BN Chews or those who abstain from iron supplementation altogether.
Sometimes, you just don't need the extra iron. BN Healthy's high-potency multivitamin formula in a chewable now comes with iron or without iron. Designed to meet the specific needs of individuals. Each serving contains the same high-quality nutrients in identical potencies as our BN Chews, with just the iron removed.
You can save money by subscribing and saving - by subscribing; you'll simply Set and Forget and always know your vitamins will always be there as a reward for your commitment to your vitality journey. BN Healthy offers up to 20% off on single bottles of vitamins and minerals.
Only if you need to take additional iron supplementation.